Does everyone remember how it took around 3/4 of a single Gamebook to get to Ruanon?
Yeah, that was the 'pre-Kai Master' era.  Now it takes two paragraphs.
After taking my sorrowful leave of the Kai Monastery, I saunter down 'Raider's Road', scaring off a troop of bandits, apparently killing three of them without even suffering the indignity of an R10 check.
I'm given a hero's welcome in Ruanon, with various feasts and celebrations.  Notwithstanding this, I am apparently unable to take even a sandwich with me to supplement my (non-existent) rations.
I take a detour to avoid the Maakengorge, and move through the edge of the desert, stopping at the city-state of Quarlen.  Just to show that I've learned several unsavoury lessons from Banedon, I use my Kai skills to win big at the local casino and replenish my supplies without affecting my ongoing 50 Gold Crown float.
I also buy a fresh horse and set out for the next town on my route – Quarlen.  I reach the outskirts of this town without incident.
A brief info-dump confirms that this (fortified) town contains the only practical path across the river Quarl (Quarl and Quarlen?  Seriously?).
My first actual choice of the adventure is between two gates on the east side of town, designated as the north and south gates.
Luckily, my Pathmanship comes in handy straight away, confirming that the more southern gate passes through a military guardhouse, which would seemingly make a poorer choice.  The northern gate is the merchants' gate, and appears to be a better option.
The guard as the gate doesn't stand on ceremony, demanding a toll of 3 Gold Crowns.  Rather than try and cheat him (I guess I haven't taken on THAT many of Banedon's bad habits) I pay up and head into town.
As I approach the bridge (having strong flashbacks to Khare, which contained the only bridge in Khakabad) I stop off, naturally, at a bar, being the Barrel Bridge Tavern.
I'm also conscious of the fact that I am hungry and have no meals in my backpack.  I notice three soldiers enjoying a friendly ale, and Pathmanship (again!) helps me note their regalia are from my destination of Varetta.
Project Aon link – Soldiers' regalia
I screw my courage to the sticking place (that's Macbeth – get your mind out of the gutter) and brush past their awkward silence by offering to buy them a drink.  The tension does not entirely dissipate, although they do order four 'flagons of ale' which are promptly brought over.  I am then hideously gouged, with the serving girl demanding a total of eight (!!) Gold Crowns!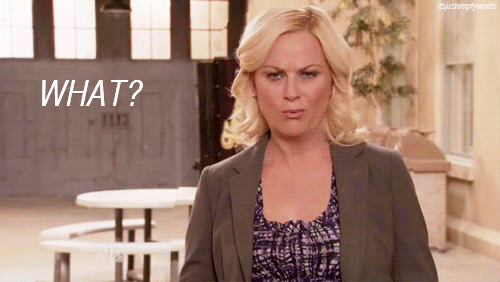 I reluctantly pay up, and note my rapidly dwindling resources.
The ice is finally broken, and there is a full minute of silence as they drain their respective (and expensive) drinks.
I then get my money's worth, as when I ask about the Lorestone of Varetta, there is a blatant info-dump, summarised as follows :
It is said that the Lorestone, lost many years ago, can turn a commoner into a king;
The Lorestone was once set into the throne of Lyris, at the Tower of the King in Varetta.
Centuries ago a Salonese prince called Kaskor stole the stone, placed it upon a gold sceptre and used it in battle to inspire his followers.
Project Aon link – Sceptre with Lorestone
HIs absolute faith in the stone was misplaced, as he was killed in a battle on board his royal barge at Rhem, and the Lorestone was lost when it fell from his hand into the depths of the River Storn.
Despite rumours, the sceptre (with Lorestone) has never been found since.
The sages of Brass Street in Varetta might know more.
I then order both a meal and a room (5 Gold Crowns) and the innkeeper slips me a room key.
Don't get hopeful, wide-eyed readers – he's specifically described as 'a fat, oily individual with small, piggish eyes'.
Just as I start to hope that I might finally (!) get some shut-eye, an overdressed and obnoxious lordling stalks in, who has no doubt modelled his clothing  (and behaviour, as we shall learn) on Eric Trump.
He ostentatiously sits at a table with a quiet old man, before picking a fight (like most bullies) and preparing to kill (!) the defenceless man.
Project Aon link – Lordling with sword
No-one else seems inclined to help, so I quickly put my new Bow to good use, shattering the twit's sword arm and stopping the anticipated killing blow.
He identifies himself as 'Roark, high-born of Amory' and does the standard supervillain threat to kill me…. at another time.  Take it away, Dr Claw –
Aside : The book doesn't say so, but I deduct an arrow from my quiver.
And as I strike up a conversation with the old man, I leave my breathless readers waiting.
Base Stats : CS : 17, E : 20,
Current Stats : CS : 32, E : 26, GC : 34
Weapons : Bow, Sommerswerd (+8 CS)
Backpack : Potion of Laumspur (+4E), Rope, Tinderbox
Special Items : Gaoler's Keys, Jewelled Mace, Copper Key, Map, Crystal Star, Shield (+2 CS), Sommerswerd, Padded Waistcoat (+2 E), Chainmail Waistcoat (+4 E) Blue Stone Triangle Pendant, Diamond, Ornate Silver Key, Dagger of Vashna, Brass Whistle, Quiver (5 arrows)
Magnakai Rank : Kai Master Superior
Magnakai Disciplines : Weaponmastery (+3 CS in Sword, Bow, Mace), Pathmanship, Divination
Kai Disciplines : Camouflage, Animal Kinship, Tracking, Hunting, Sixth Sense, Healing, Mind Over Matter, Mindblast (+2CS), Mindshield, Weaponskill (+2 CS in Short Sword)
Paragraph : 301