Buuuutt – not too far off it.
For those who have missed me, may I say :
I did warn you.
In the last 5 business days, I have had four matters listed in Court, along with a full day mediation, and, finally, getting a several thousand page file transferred from another solicitor with the client's Trial Affidavit to be prepared and filed by Tuesday 15 August.
Anyway, the Plague Lords of Ruel!
I revert to my earlier complaint that Ruel is hardly as atmospheric a term as Horror, Terror, Fear, Darkness, Death, Doom etc etc.
Maybe Mr Dever thought the term 'Plague Lords' was enough intimidation for one title.
There is an absolute TON of exposition, to cover the significant period since the last book. I'm going to be absolutely BRUTAL in my summary here, because we all want to get to the good stuff :
After my destruction of Helgedad, the Sommerlund and allied armies won a total victory over the Darklords and their allies.
Over the last five years, the Kai Monastery has been fully restored, and the newer generation of Kai Masters are, in turn, educating a new wave of Kai Initiates.
Aside : Hopefully I have also put in place a stern directive against all Kai Masters being gathered in the same place at the same time ever again…..
Secondary aside : When there IS some compulsory gathering, there should be a couple of Kai Grand Masters who are 'Designated Survivors', in the sense of the word as defined here.
In an example of subtle retconning my study of the Lorestones enables me to realise that I can, in fact, attain a higher level of Kai mastery than the previously highest level of Kai Grand Master.  I resolve to study and work until I can become a Kai Supreme Master.
Aside : I think it is absolutely wonderful that, while reaching these previously-unknown heights, Lone Wolf takes the trouble to think of names for each of the ranks that correspond with the number of Kai Grand Master Disciplines that are learnt….
Apparently my study results in my becoming stronger and faster, along with a slowdown in aging, whereby I age five times more slowly that a 'normal' human.
As herbalists and their cohorts attempt to resurrent the land blighted by the Darklords, the Giaks, evil wizards and Xaghash (lesser Darklords) fight for control of the vacuum created by the eradication of the Darklords.
On to this adventure!
An evil group known as the Cener Druids have carved out a small fiefdom due to their knowledge of destructive herbcraft and magic.
7,000 soldiers invaded with a view to freeing this area, but only 70 returned alive.
Aside : A survival rate in line with Lone Wolf's sidekicks or horses.
Due to the capture of a Cenerese spy in Ragadorn, Rimoah has tested a substance in the spy's possession, which is a sample of a plague which, if released, will decimate all life on Magnamund.
Since an army will be unsuccessful, it falls to a single warrior to try to penetrate the area and destroy the plague source.
In terms of equipment, I can keep my backpack and weapons (from five years ago!!) but all Special Items save the following can be discarded :
Crystal Star Pendant
Sommerswerd
Silver Helm
Dagger of Vashna
Silver Bracers
Jewelled Mace
Silver Bow of Duadon
Helshezag
Kagonite Chainmail
Korlinium Scabbard
I grumble loudly and longly about how some Special Items are to be discarded for no particular reason (why on earth do I lose my Shield, Bronin Vest and Padded Waistcoat??)
With my Lore-Circle Bonuses intact, my scores in an 'average' combat will be :
Combat Skill  : 17 +5 (Lore-Circles) +8 (Sommerswerd) +3 (Mindblast) +4 (Weaponmastery) +2 (Silver Bracers) = 39
Endurance : 20 + 11 (Lore-Circles) + 1 (Silver Bracers) = 32
I pick my equipment, noting that the Backpack Item limit has been increased to 10.
The five items I pick are : Quiver (with 6 arrows), Potion of Laumspur and 3 Meals.
I also get 20 Gold Crowns to add to my hoard.
My rank is Kai Grand Defender.
Finally, I note that a wise choice of Disciplines will enable any player to complete the book, 'no matter how weak their initial Combat Skill and Endurance scores'.
I'm going to hold the book to that.
This is me and Joe Dever right now :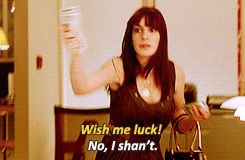 Time of next update : Unknown.
Base Stats : CS : 22, E : 31, GC 42 (Kika 28)
Current Stats : CS : 39/39, E : 32/32
Weapons : Sword, Dagger
Weapon-Like Special Items : Silver Bow of Duadon (+3), Sommerswerd (+8 CS), Dagger of Vashna
Backpack : Rope, Lantern, Potions of Laumspur (+4E) (2), Meals (6),
Special Items :
1. Sommerswerd (+8 CS) (with Korlinium scabbard) 2. Crystal Star Pendant , 3. Dagger of Vashna 4. Quiver (6 arrows),  5. EMPTY, 6. EMPTY 7. EMPTY 8. EMPTY 9. Jewelled Mace, 10. Silver Bracers (+2 CS, +1 E) (6), 11. EMPTY 12. Silver Bow of Duadon.
Kai Monastery storage :
Backpack Items : Sack of Silver (3), Black Key.
Special Items :
Grand Master Rank : Kai Grand Defender
Grand Master Disciplines : Magi-magic, Kai-Alchemy, Grand Huntmastery, Grand Pathsmanship.
Magnakai Disciplines : Weaponmastery (+4 CS in Sword, Bow, Mace, Dagger, Spear, Quarterstaff, Broadsword, Warhammer, Axe, Short Sword), Pathmanship, Huntmastery, Divination, Invisibility, Nexus, Psi-Screen, Psi-Surge, Curing, Animal Control
Lore-Circles : Fire (+1 CS, +2 E), Solaris (+1 CS, +3 E), Spirit  (+3 CS, +3 E)
Kai Disciplines : Camouflage, Animal Kinship, Tracking, Hunting, Sixth Sense, Healing, Mind Over Matter, Mindblast (+3CS), Mindshield, Weaponskill (+2 CS in Short Sword)
Current paragraph : 1