[IMPORTANT ASIDE : As I was editing the final draft of this post, I learned of the horrific deaths in Las Vegas, Nevada.  I apologise if any of the references to death or violence in the material below are disturbing to anyone in the circumstances.  My thoughts are with all those affected by these despicable murders]
When we left Lone Wolf (or this incarnation of him, anyway) he was finally exploring uncharted territory in the final phases of the book!
Aside : Darn right Gump wasn't a smart man – I LOATHED that movie.  The fact that it won Best Picture over the four other nominated movies that I thought were FAR better (The Shawshank Redemption, Quiz Show, Pulp Fiction and Four Weddings and a Funeral) busts my chops to this day.
Anyway.
As stated in the preceding entry, I smash open the door to this chamber, and discover something fresh out of either H.P. Lovecraft or Tobe Hooper.
Twelve corpses lie on tables, while their brains (!!) are floating in glass tanks near the head (ha!) of each table.
From a survival point of view, I note 2 Cenerese 'Initiates' tending to the corpses, while supervised by someone (something?) wearing the purple attire of a Cenerese High Priest.
I have to restrain myself from questioning the deplorable Health and Safety conditions of this workplace, what with the deplorable hygiene protocols concerning the 12 brainless corpses.
Or maybe the workers just figured that the corpses were people who voted for Donald Trump.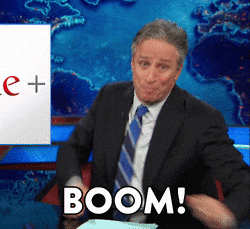 Yeah, I went there.  And considering the heart-breaking plight of those in Puerto Rico, I consider that I'm being damned restrained.
Anyway, the High Priest sends his Initiates to kill me (good luck with that) and I dispatch them without further editorial comment.
The High Priest, presumably growing slightly more pale, wields his golden rod (another one??) and sends a burst of energy my way.
And no, when I say 'burst of energy', I'm not talking about the rubbish rip-off 'naturopath approved' snake-oil 'medications'.
Aside : Lone Wolf climbs gingerly off his soap-box.
Whether I like it or not, the Sommerswerd comes into play, deflecting part of the energy bolt and actually using the remainder (!) to restore 3 Endurance points.
Even better, the remaining blast of fire is thrown back in the face (!) of the High Priest, changing his status from 'alive' to 'dead'.
I can search the Priest's body, or quickly vacate this horrid laboratory.
Did someone say LOOT??
My greedy search discovers, among the detritus, a Potion of Alether, which adds +2 Combat Skill for one fight only.
Aside : I promptly hop in my time machine and drink the potion right before I fight Zakhan Kimah in Book 9….
Back in the land of reality, where there's no chance that Donald Trump would be elected Presid….
*Sigh*
Back to the (unfortunate) current world, I dash down a narrow passageway to the north.  I pause reluctantly at another disgusting laboratory where the Druids are 'spawning' their Vazhag minions.
Project Aon link – Spawning vats
While I pause, I hear a Vazhag patrol approaching my current location.
The question – hide or fight?
I bravely (?!) confront eight Vazhag warriors at the same time.
Vazhag Patrol – CS : 40, E : 40
Lone Wolf (using Kai-surge) – CS : 44, E : 23
Round 1!
R10 of 2!
VP – 40-6=34, LW – 23-3-1=19
Round 2!
R10 of 0 (!!)
VP – 34-16=18, LW – 19-0-1=18
R10 of 6!
Round 3!
VP – 18-10=8, LW – 18-2-1=15
Round 4!
Another 6!
VP – Dead – LW – 15-2-1=12!
I sheathe my 'gore-soaked' weapon, briefly survey the tableau of the dead, and dash up the nearby stairs.
I grab a hunted (!) meal on my way, as you do.
As I emerge at a platform, I simultaneously see a patrol searching for me, along with staircases to the left and right.
As a left-hander, my choice is clear.
I speed up the left staircase, and find an abandoned dining hall, with some trinkets and weapons.  Nothing there particularly interests me, although I ensure that my quiver is back up to capacity.
I speed through a maze of corridors, doors, portals and so forth before sighting the keep and, more importantly, lowered drawbridge, which indicates a possible escape from this hell-hole.
Given the choices between trying this route and searching for another, I go for the escape route presented!
As I speed towards my possible salvation I observe that (of course) the portcullis is closing.
I throw myself at the gap, heartened to note that my possession of Grand Huntmastery gives me a +2 on my roll (although my Endurance isn't high enough to get another bonus).
Needing a (modified) score of 4 or more, I get a……
0 (+2) = 2.
The portcullis crushes Lone Wolf, and he dies.
I'm just…..
Base Stats : CS : 22, E : 31, GC 42 (Kika 28)
Current Stats : CS : 40/40, E : 0/32
Weapons : Sword, Dagger
Weapon-Like Special Items : Silver Bow of Duadon (+3), Sommerswerd (+8 CS), Dagger of Vashna
Backpack : Rope, Lantern, Meals (2), Copper Key, Potion of Alether
Special Items :
1. Sommerswerd (+8 CS) (with Korlinium scabbard) 2. Crystal Star Pendant , 3. Dagger of Vashna 4. Quiver (6 arrows),  5. Golden Key 6. EMPTY 7. EMPTY 8. EMPTY 9. Jewelled Mace, 10. Silver Bracers (+2 CS, +1 E) (6), 11. EMPTY 12. Silver Bow of Duadon.
Extra-Special Item : Map of Mogaruith
Kai Monastery storage :
Backpack Items : Sack of Silver (3), Black Key.
Special Items :
Grand Master Rank : Kai Grand Defender
Grand Master Disciplines : Kai-surge, Kai-screen, Grand Huntmastery, Grand Pathsmanship.
Magnakai Disciplines : Weaponmastery (+4 CS in Sword, Bow, Mace, Dagger, Spear, Quarterstaff, Broadsword, Warhammer, Axe, Short Sword), Pathmanship, Huntmastery, Divination, Invisibility, Nexus, Psi-Screen, Psi-Surge, Curing, Animal Control
Lore-Circles : Fire (+1 CS, +2 E), Solaris (+1 CS, +3 E), Spirit  (+3 CS, +3 E)
Kai Disciplines : Camouflage, Animal Kinship, Tracking, Hunting, Sixth Sense, Healing, Mind Over Matter, Mindblast (+3CS), Mindshield, Weaponskill (+2 CS in Short Sword)
Current paragraph : 321