[Aside : Answers to the music trivia quiz will be posted shortly]
Back to the Deathlord of Ixia….
Attempt 2???
You failure!!!
The brighter side of this second attempt is that Lone Wolf has, on this go-round, battled  his way through the initial portion of the gamebook and is, now, on maximum Endurance!
Back to where we left you, after Lone Wolf digs himself out of the snow / ice, he has to decide on the preferable approach to the fortress of Xaagon.
Given how wonderfully (no, not really) my last attempt went, I resolve to enter through the western entrance to the fortress….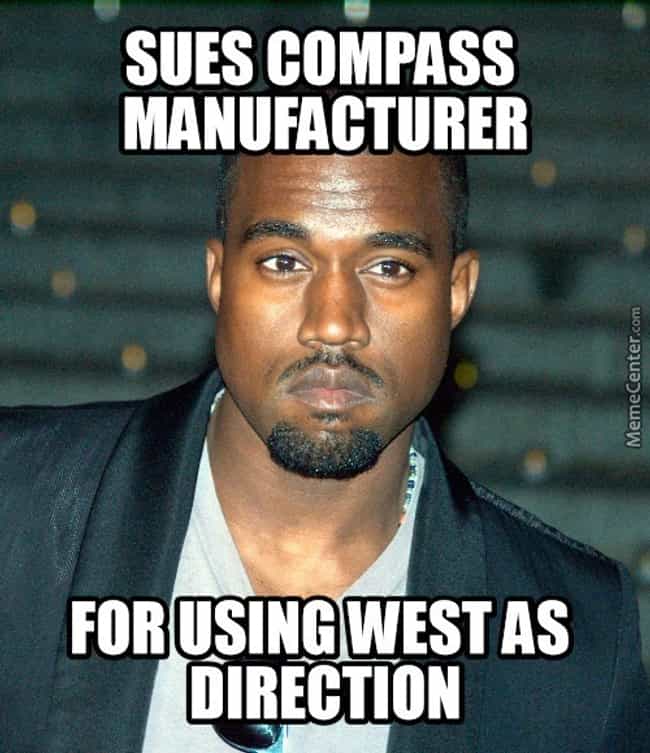 Ahhh, Kanye, you've made your bed – now lie in it.
Surprisingly, in an 'its a Trap' sense, I am able to stroll through the west gate without immediate opposition.
I do hear a low hum, emanating from the 'final boss' area of the so-called 'Crystal Spire'.
Because things were starting to get to easy, I have to react cautiously to a bunch of 'skeletal warriors' marching down the road and towards an ice-covered plaza.
In other words, this is Lone Wolf right now –
While I'm hiding, I ponder the fact that in a field of 32 teams, my beloved Australian football team is 300/1 odds to win the World Cup…
Sigh.
In any event, here's the official book's illustration…
Project Aon link – Skeleton Warriors marching…
As I approach the plaza (and the spire) my Grand Master skills inform me that my prey is within the central spire (duh…) and my Kai-screen protects me (to an extent) from the evil psychic juju, resulting in the mere (!) loss of 2 Endurance points.
Moving forward, I again am confronted by the three enemies who I now know to be Cabalah….
[SPOILER]
Given the lack of success in Lone Wolf's last incarnation with using a bow, I elect this time to use Kai-surge, in an attempt to end this battle without senseless brawling.
My psychic blast has little effect (apart from helping me lose an Endurance point) and I am now confronted by these fiends, approaching in tandem….
Having made all the suitable 'bring it on' noises, I note that there is an option to evade combat with these fiends.
With absolutely no shame, I take this choice, dive over a mound of 'ice and rubble' and enter Xaagon without breaking a sweat.
I dash in and skulk within a 'ruined watchtower', during which time I avoid the need to eat a Meal due to my Grand Huntmastery.
I patiently wait (and seriously, Lone Wolf is better than I, because I get bored SO EASILY) until there are no obvious zombies in my direct eyesight.
There's now a whole *blah, blah* segment, the practical effect of which is that I skulk upstairs until I am in front of an archway filled with a 'shimmering curtain of light'.
Because of plot reasons, I am apparently certain that the object of my quest lies beyond this archway.
My lack of the Discipline of Telegnosis means I must make the uninformed choice of whether to charge through the (obviously dangerous) curtain of light or try to find an alternative entrance.
Trying to find an easier entrance?!  Sold!
As I roam around looking for an entrance, a (plot-mandated) wave of nausea strikes me, causing a loss of 2 Endurance.
More importantly, I find a less obvious entrance, where the only difficulty is presented by a door of 'opaque green crystal' set into the north wall.
Rather than make extensive comment on the design choices of the interior decorator, I examine the crystal lock which some artisan has seen fit to install in the crystal door.
For psychic reasons, I somehow understand that the combination consists of  :
Firstly, the number of islands which can be found between the Tozaz Sea and the Gulf of Konkor.
Secondly, the total of islands which can be found in Lake Ghargon
Thirdly the number of cities that can be found on the banks of the River Zegar.

And before you complain too loudly, here's the map which will, presumably, answer these questions.
In theory.
After considering the map for some time……
SPOILER SPACE
I was astonished at how easy this question was, particularly when compared to the similiar question in Shadow of the Sand.
As everyone with a double-digit IQ can quickly realise, the answer is 100, and using this, I smugly open the door and dash up the stairs on the other side.
In the resulting chamber, I spy an Onyx Key, resting on a plinth guarded with some fantasy / sci-fi glowing shield.
The book, though, didn't reckon with my Grand Master Discipline of Kai-alchemy, which allows me to raise the 'force-field' and grab the necessary key.
While I savour my (temporary) victory against the forces of gamebook entropy, I leave my readers hanging out for more…..
Pop culture!
Here, I get a little personal.
The Australian pop duo Savage Garden were, arguably, the biggest pop group in the world in the early 2000s, with 23 million album sales.
In fact, my lovely wife insisted on using their song 'Truly, Madly, Deeply' as our wedding waltz.
For today's purposes, I want to note that mega-successful groups of this kind often get to do something a little different for the 4th-5th single of their album.
I give you 'Crash and Burn'.  Each person can react individually, but for me :
The song's lyrics give a fantastic message of support and love.
The music video's message (watch for the writing on the screen) is thoughtful and interesting.
The use of AUSLAN in the last 45 seconds of the video gets me EVERY.  TIME.
If you disagree, I respect that…
Basic Stats : CS : 26, E : 39, GC 50
Current Stats : CS : 44/44, E : 38/40
Weapons : Sword
Weapon-Like Special Items : Silver Bow of Duadon (+3), Sommerswerd (+8 CS),
Backpack :  Lantern, Rope, Jar Laumwort x3 (+2 Endurance), Ruby Ring, Potion of Alether (+2CS), Hammer, Laumspur (x2) (+4 E), Jar Laumspur x4 (+4E), Jar Alether x4 (+2CS)
Special Items :
1. Sommerswerd (+8 CS) (with Korlinium scabbard) 2. Crystal Star Pendant , 3. EMPTY 4. Quiver (6 arrows),  5. Statuette of Zagarna, 6. Onyx Key 7. Silver Rod 8. Jadin Amulet (+1 to dodging) 9. Jewelled Mace, 10. Silver Bracers (+2 CS, +1 E) (6), 11. Golden Key 12. Silver Bow of Duadon.
Extra Special Items – Platinum Amulet, Scroll with Invitation
Kai Monastery storage :
Gold Crowns : 13
Backpack Items : Sack of Silver (3), Brass Key, Black Key, Jar Gallowbrush x2 (Sleep and -2 Endurance), Jar Sabito x2 (Underwater breathing), Spyglass, Arrows (1), Whistle, Ball of String, Bottle of Wine, Bowstring.
Special Items :
Grand Master Rank : Sun Thane
Grand Master Disciplines : Kai-surge, Kai-screen, Grand Huntmastery, Grand Pathsmanship, Kai-Alchemy, Assimilance, Grand Nexus, Deliverance.
Magnakai Disciplines : Weaponmastery (+4 CS in Sword, Bow, Mace, Dagger, Spear, Quarterstaff, Broadsword, Warhammer, Axe, Short Sword), Pathmanship, Huntmastery, Divination, Invisibility, Nexus, Psi-Screen, Psi-Surge, Curing, Animal Control
Lore-Circles : Fire (+1 CS, +2 E), Light (+3 E), Solaris (+1 CS, +3 E), Spirit  (+3 CS, +3 E)
Kai Disciplines : Camouflage, Animal Kinship, Tracking, Hunting, Sixth Sense, Healing, Mind Over Matter, Mindblast (+3CS), Mindshield, Weaponskill (+2 CS in Short Sword)
Current paragraph : 86